Beijing Institute of Technology International
Summer Program 'Cloud Lessons'
Slogan:Spend Your Summer at BIT.
Introduction:
In 2021, Beijing Institute of Technology successfully held "cloud lessons" for winter and summer programs, with more than 350 online students. To help you stay connected and broaden your horizons while safely staying at home, BIT Summer Session provides high-achieving and ambitious students a transformative educational experience at a top university in China. Beijing Institute of Technology will offer two programs Green Transportation & Intelligent Manufacturing and Chinese Language and Multicultural Practice in 2022. Green Transportation & Intelligent Manufacturing course is designed for students with engineering background. By participating in the live broadcast and interacting with advanced technical experts, you will learn about cutting edge engineering techniques. Chinese language and culture course is designed for all who are interested in the Chinese way of life. You will interact with lecturers and panel members to share and compare Chinese culture with yours. In pursuit of a concrete goal or simply enjoy learning, you can use your time wisely this summer to build some new skills and gain fresh perspectives.
Teaching method: Live-streaming
Learning platform: Tencent meeting / VooV meeting
Length and Credits: 2 weeks (48 hours); 3 credits
Course Schedules
Program 1 Green Transportation & Intelligent Manufacturing
Duration:
Session 1:July 11- July 22, 2022 (15:30-18:30p.m. Beijing time)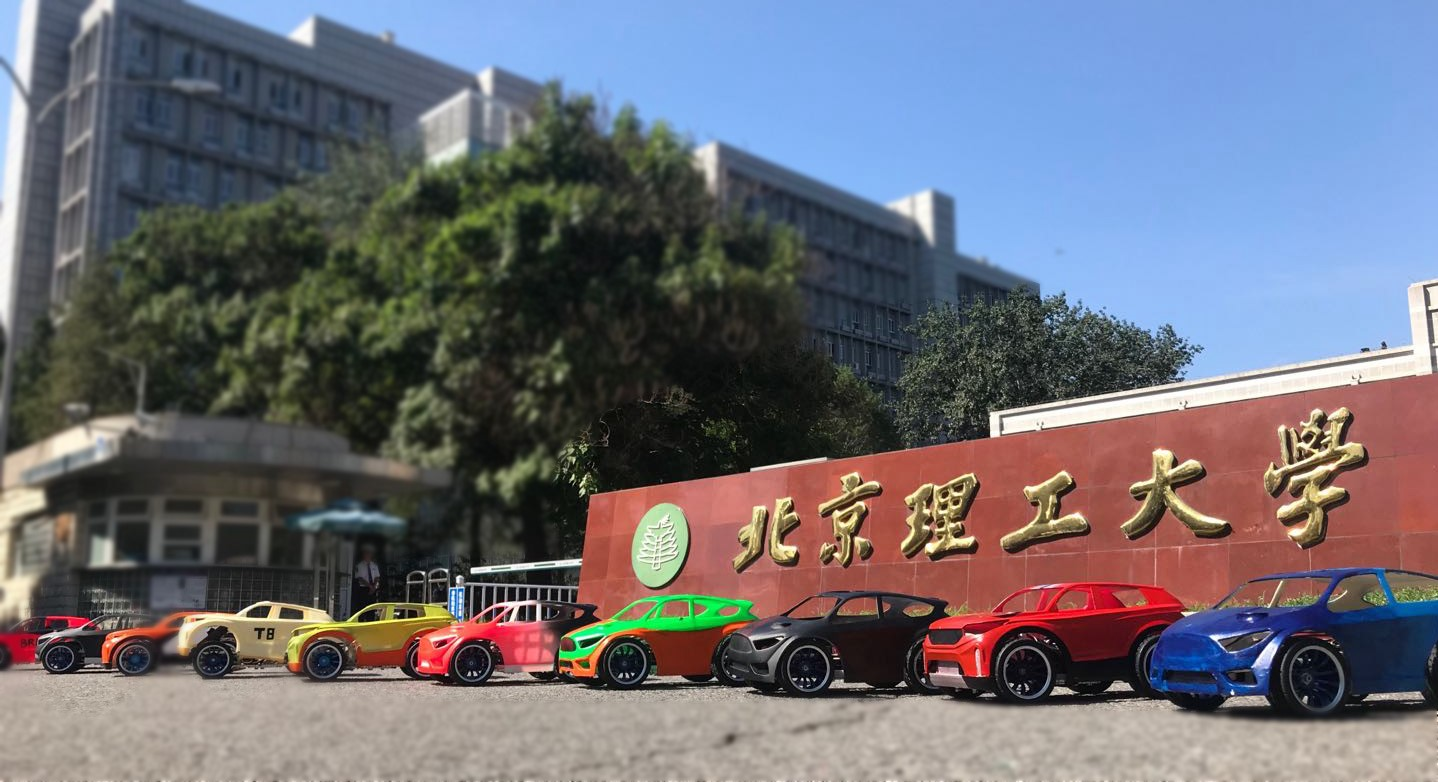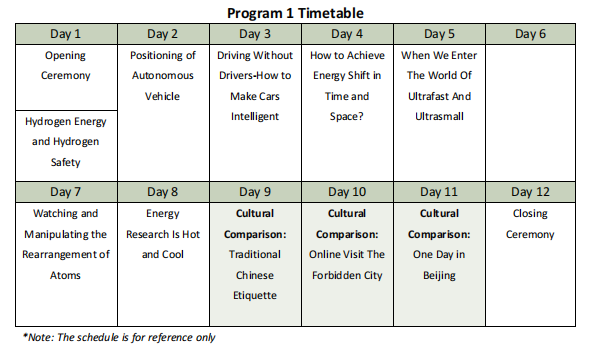 Learning Outcomes
Command the basics of hydrogen safety, including hydrogen leakage and diffusion, hydrogen fire and explosion, hydrogen compatibility with materials, hydrogen risk assessment, hydrogen safety instruments and standards, as well as the international and domestic status and development direction of hydrogen safety.

Receive an insight into the rationale for the positioning of autonomous vehicle from three perspectives: positioning via satellites, positioning in GNSS-denied environments, and cooperative positioning for connected intelligent vehicles.

Know the basic functions of autonomous vehicles and fundamental self-driving technologies in terms of sensing, environmental perception, decision making, path planning and motion control will be given.

Know the history of energy storage, the current status of energy storage technology (pumped storage, electrochemical energy storage technology, heat storage), research hotspots in energy storage field, and economic benefit analysis of energy storage.

Commence with an overview of the main source of carbon emissions, energy production, followed by discussions of different scenarios for an energy mix.

Introduce the world of ultrafast and ultrasmall, so that students can visualize these processes in space and in time.

Understand state-of-the-art techniques, both spectroscopies and microscopies, that enables us to "visualize" and control the rearrangement of atoms, as well as its implications and applications in the effort to achieve a carbon neutral society.

Hone your professional skill-set with a course focusing on Green Transportation & Intelligent Manufacturing.
Program 2 BIT Chinese Language and Multicultural Practice
Duration:
Session 1: June 20 – July 3, 2022 (15:30-18:30p.m. Beijing time)
Session 2: August 15– August 26, 2022(15:30-18:30p.m. Beijing time)
Learning Outcomes:
Explore a new field or topic for your own enrichment and focus intensely on Chinese language and culture.

Learn about different cultures, traditional etiquette and taboos, ways of greeting and precautions, and to make reasonable rules across cultural boundaries.

Make you aware of the opportunities, potentials and possible problems of cross-cultural interaction in everyday international communication.

Have a better understanding and critical reflection on the concepts of "cultural dimensions"

Improve your cultural awareness, recognition of misunderstanding and synergy potentials, ability to conduct multilingual negotiations and empathy.

Connect with a global community of students and professionals.

Develop your global leadership skills.

Experience Beijing virtually at its best: in the summer!

Foster a cultural experience from a holistic perspective.

Experience the energy of the modern China through a diverse co-curricular program.

Develop strong organizational skills for your future academic research and career.

Expand your skills and sparking intellectual curiosity.

Application Information
1.Program fee: free for students from BIT partner universities; CNY 2,000 for others.
2. Application Deadline: 16 June 2022
3. Application website: apply.isc.bit.edu.cn
4. Qualification
(1) Green Transportation & Intelligent Manufacturing:
Non-Chinese citizen.

Student who has an interest or previous knowledge in intelligent engineering is preferred.

Students except for freshman.

Chinese proficiency is not required.
(2) Chinese Language and Culture:
Non-Chinese citizen.

Chinese proficiency is not required.

Application Procedure: Register at apply.isc.bit.edu.cn → Create your account and log in → Choose 'Short-term Programs'→ Choose 'Short-term Programs (online courses)' → 'Apply' → Choose 'Intelligent Manufacturing Engineering (only available from 11 Jul to 22 Jul, 2022)→Choose 'Green Transportation & Intelligent Manufacturing'/→ Choose 'Chinese Language program' →Choose '2022 Chinese Language and Multicultural Practice'→ Fill your personal information and upload the required documents → Click 'Submit'and 'OK' to complete your application
Required Documents:
1. ID photo with white background
2. Photocopy of Passport front page

Contact
Tel: 0086-10-68918272

Email: jiapeishen@bit.edu.cn
Email: isc@bit.edu.cn
Address:
Room 108
Office of International Students (Building No.14)
Beijing Institute of Technology
No. 5, South Zhong Guan Cun Street, Beijing. 100081, P.R.China
Website: http://isc.bit.edu.cn
相关附件